Just finished one of my two Stitchalong projects. Here it is: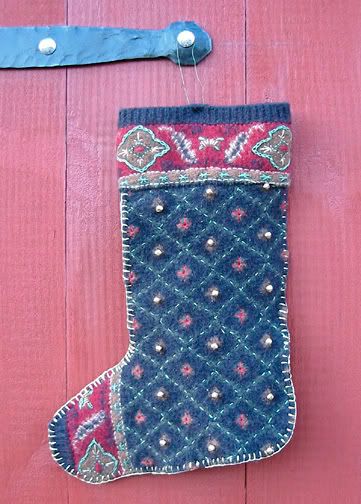 This started out as two sweaters from the local thrift store. I felted them and used one for the front of the stocking and the other for the back. I embellished the front pieces (stocking and cuff) with embroidery thread and little golden jingle bells, then constructed the stocking using the blanket stitch.
Here is the "before" picture of the pieces, taken in very poor lighting (sorry!):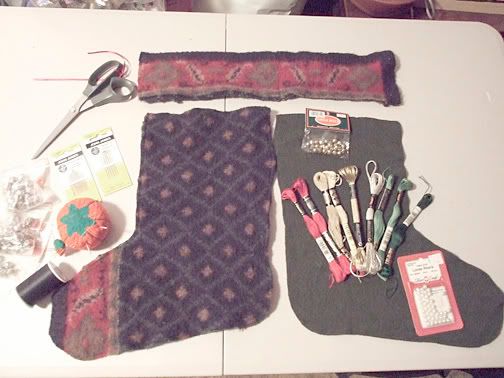 I'm well-pleased with the finished result. I should mention that this is my first embroidery project ever, although I have been hand- and machine-sewing items and garments since I was a little girl.